Categories
Archives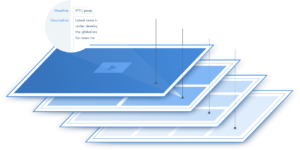 The IPTC Video Metadata Working Group is proud to release the latest version of its mapping standard, Video Metadata Hub. Version 1.3 was approved by the IPTC Standards Committee on 13 May 2020.
"We are pleased to release the new version of IPTC Video Metadata Hub," said Pam Fisher, Lead of the Video Metadata Working Group. "The changes bring improved clarity, add compatibility with and mapping to EIDR (Entertainment ID Registry), and update the mapping to EBUcore for 2020.  These changes are part of our commitment to friction-free adoption across all sectors of the media landscape, supporting video interchange."
Video Metadata Hub includes two components: a core set of recommended metadata properties to be used across all video content, and mappings that show how to implement those core properties in a series of other video standards, including Apple Quicktime, MPEG-7, Sony XDCAM MXF and SMPTE P2 from Panasonic, Canon VideoClip XML, XMP, IPTC Photo Metadata and NewsML-G2, PBCore, schema.org, In VideoMetadataHub 1.3 we now add a mapping to EIDR Data Fields 2.0.
All feedback on Video Metadata Hub should be directed to the public discussion group at https://groups.io/g/iptc-videometadata.