Categories
Archives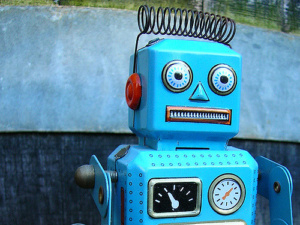 Mittmedia and Journalism++ Stockholm, two news organizations in Sweden, are successfully developing and incorporating AIPs, automation tools and robots into workflows to enhance to the capabilities of newsrooms, as reported at the International Press Communications Council's (IPTC) Spring Meeting 2016.
News organizations continue to experiment with bots as part of a frontier in automation journalism, as publishers draw on the benefits of the massive amounts of data available to newsrooms, including information about their own audiences. Despite some apprehension, the benefits of automating parts of the publishing process are many: aiding journalists in storytelling with the ability to sift through big data, refining workflows and reducing workloads, and more precise and faster content delivery to customers.
Mittmedia began their automation efforts in 2015 with a weather forecast text bot, which pulls data from the Swedish Meteorological and Hydrological Institute.  
Set up initially as a testing tool based on a simple minimum viable product (MVP), it now delivers daily forecasts for 42 municipalities, soon to be 63.
Mittmedia's next project was Rosalinda, a sports robot that transforms data into text for immediate publishing. Data is pulled from the Swedish website Everysport API, giving developers access to information on 90,000 teams and 1,500,000 matches. Rosalinda now reports all football, ice hockey and floor ball matches played in Sweden, which filled a need in the market. United Media, owned by Mittmedia and two other companies, developed the tool. 
Mittmedia has adopted a data-driven mindset and work process to gain a competitive edge over other local news sources. "We aim to deliver more content – faster, and provide it to the right person, at the right time and at the right place," said Mikael Tjernström, Mittmedia API Editor.
Faster publication and more personal and relevant content were also among the reason for Journalism++'s development of the automated news service Marple, which focuses on story finding and investigation, rather than text generation. according to Jens Finnäs, the organization's founder.
One of four Swedish projects to receive funding from Google's Digital News Initiative (DNI) this year, Marple is used for finding targeted local stories in public data. For example, Marple has analyzed monthly crime statistics and found a wave of bike thefts in Gothenburg and a record number of reported narcotics offences in Sollefteå.
"Open data has been a highly underutilized resource in journalism. We are hoping to change that," Finnäs said. "We don't think the robots will replace journalists, but we are positive that automation can make journalism smarter and more efficient, and that there are thousands of untold stories to be found."
The grant from Google's DNI gives Journalism++ a unique opportunity to test Marple and possibly turn it into a commercially viable product, Finnäs said.
More information:
Jens Finnäs: jens.finnas@gmail.com Twitter @jensfinnas 
Mikael Tjernström: Twitter @micketjernstrom
Photo by Photo by CC/FLICKR/Peyri_Herrera.