Categories
Archives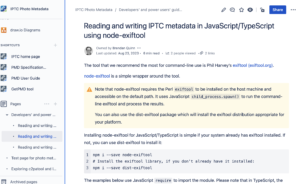 We at IPTC receive many requests for help and advice regarding editing embedded photo and video metadata, and this has only increased with the recent news about the IPTC Digital Source Type property being used to identify content created by a generative AI engine.
In response, we have created some guidance: Developers' and power users' guide to reading and writing IPTC Photo Metadata 
This takes the form of a wiki, so that it can be easily maintained and extended with more information and examples.
In its initial form, the documentation focuses on:
In each guide, we advise on how to read and create DigitalSourceType metadata for generative AI images, and also how to read and write the Creator, Credit Line, Web Statement of Rights and Licensor information that is currently used by Google image search to expose copyright information alongside search results.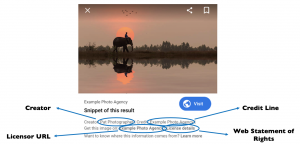 We hope that these guides will help to demystify image metadata and encourage more developers to include more metadata in their image editing and publishing workflows.
We will add more guidance over the coming months in more programming languages, libraries and frameworks. Of particular interest are guides to reading and writing IPTC Photo Metadata in PHP, C and Rust.
Contributions and feedback are welcome. Please contact us if you are interested in contributing.