Categories
Archives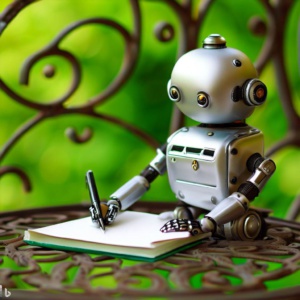 The IPTC has updated its Photo Metadata User Guide to include some best practice guidelines for how to use embedded metadata to signal "synthetic media" content that was created by generative AI systems.
After our work in 2022 and the draft vocabulary to support synthetic media, the IPTC NewsCodes Working Group, Video Metadata Working Group and Photo Metadata Working Group worked together with several experts and organisations to come up with a definitive list of "digital source types" that includes various types of machine-generated content, or hybrid human and machine-generated media.
Since publishing the vocabulary, the work has been picked up by the Coalition for Content Provenance and Authenticity (C2PA) via the use of digitalSourceType in Actions and in the IPTC Photo and Video Metadata assertion. But the primary use case is for adding metadata to image and video files
Here is a direct link to the new section on Guidance for using Digital Source Type, including examples for how the various terms can be used to describe media created in different formats – audio, video, images and even text.
IPTC recommends that software creating images using trained AI algorithms uses the "Digital Source Type" value of "trainedAlgorithmicMedia" is added to the XMP data packet in generated image and video files. Alternatively, it may be included in a C2PA manifest as described in the IPTC assertion documentation in the C2PA specification.
The official URL for the full vocabulary is http://cv.iptc.org/newscodes/digitalsourcetype, so the complete URI for the recommended Trained Algorithmic Media term is http://cv.iptc.org/newscodes/digitalsourcetype/trainedAlgorithmicMedia.
Other terms in the vocabulary include:
Of course, the original digital source type values covering photographs taken on a digital camera or phone (digitalCapture), scan from negative (negativeFilm),  and images digitised from print (print) are also valid and may continue to be used. We have, however, retired the generic term "softwareImage" which is now deemed to be too generic. We recommend using one of the newer terms in its place.
If you are considering implementing this guidance in AI image generation software, we would love to hear about it so we can offer advice and tell others. Please contact us using the IPTC contact form.