Categories
Archives
As part of our series highlighting speakers at this week's Photo Metadata Conference, we are very happy to showcase the panellists who will be speaking at the second session: Making Images Accessible Across Industries: How Does it Work and What's Next?
Don't forget to register for the event which is less than two days away!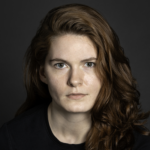 James Tiller
Photographer, Smithsonian Institution, National Museum of Natural History
James Tiller is a Biological Anthropologist and Photographer, which has led them on field expeditions around the world and on hundreds of photoshoots of human skeletal remains related to prehistoric and historic archaeological contexts and forensic cases for the Smithsonian's National Museum of Natural History (NMNH). Since 2017, James has produced over ten thousand images documenting the Smithsonian's collections, exhibitions, museum staff, and research, which have been featured on the front page of The Washington Post and appeared in The New York Times, NPR, and many other news outlets and scientific publications. As a disabled photographer, she strives to increase the accessibility of museum collections and research, especially for those who have been historically marginalised.
Cailin Meyer
Museum Collections Technician, Smithsonian Institution, National Museum of Natural History
Cailin Meyer is a Collections Technician at the National Museum of Natural History. Working with all types of natural history collections, Cailin specialises in disaster response and training, biohazard concerns, and increasing digital accessibility for individuals in museum spaces. Cailin is a co-chair of the Smithsonian Institution's DEAI working group, and actively works to increase resources for and understanding of digital accessibility concerns amongst Smithsonian staff. She has most recently tackled the unique issue of designing image description guidelines geared towards scientific and natural history specimens, working alongside James Tiller and Rebecca Snyder. Cailin's background is in zooarchaeology, human and comparative anatomy, and dissection techniques. She earned her MA in Museum Studies from University of Kansas, her MA in Zooarchaeology from Illinois State University, and her BFA from Rhodes College.
Rebecca Snyder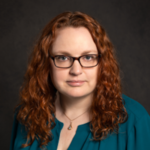 Informatics Branch Chief, Smithsonian Institution, National Museum of Natural History
Rebecca Snyder is the Informatics Branch Chief at the National Museum of Natural History, Smithsonian Institution (SI). Rebecca is responsible for the digital stewardship and preservation of collections and research data. Recent projects include the application of persistent identifiers for SI collections data and media, the Smithsonian Open Access initiative where she was responsible for designing the data flows between all SI collections systems, assisting in the development of a system of record for 3D data, and data quality improvement projects adhering to FAIR data principles. She is also a member of the Audubon Core data standard maintenance group, focusing on creating standards for the sharing of 3D data.
Rachel Comerford, Macmillan Learning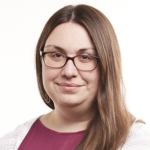 Senior Director of Accessibility Outreach and Communication, Macmillan Publishing
Rachel Comerford is the Senior Director of Accessibility Outreach and Communication at Macmillan Learning where she leads cross-functional efforts to ensure students of all abilities have access to their course materials. In 2020, BISG awarded Rachel the Industry Innovator award for her work helping Macmillan Learning to become the first Global Certified Accessible publisher by Benetech. Under her leadership, Macmillan was recognised by WIPO's Accessible Book Consortium with the International Excellence Award for Accessible Publishing in 2020 for their work towards providing educational materials that any student can use. Rachel has over a decade of experience in the print and digital publishing world. Prior to coming to Macmillan Learning as an editor, she held a variety of editorial and sales positions at WW Norton and Pearson.
Jon Sasala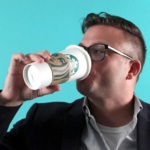 President, Morey Creative Studios
Jon Sasala is president of Morey Creative Studios, a New York-based HubSpot Partner Agency specialising in inbound B2B marketing, content development, web design, lead generation and sales support. He joined the Morey team in 2001 as a graphic designer, and has grown with the organisation throughout the last two decades to his current position. Jon heads the HubSpot User Group for New York City and hosts the 'Inbound & Down' podcast. In addition to his agency responsibilities, Jon co-founded InclusionHub.com, an online database, resource nexus, and community designed to help businesses make better decisions around web accessibility and digital inclusion. Closely connected with the design, programming and content side of web development—coupled with a comprehensive understanding of business operations—he has a unique perspective on the importance of web accessibility for companies operating in the digital world.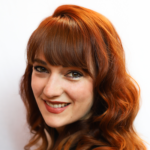 The panel will be moderated by Caroline Desrosiers, Founder and CEO of IPTC Startup Member Scribely. Scribely is a company on a mission to make images and videos more accessible to blind and visually-impaired people and more discoverable to search engines. Scribely's team of expert writers specialise in writing alt text for images and audio description for videos, helping digital media providers create born-accessible visual content for a more inclusive, equitable, and sustainable world. Before starting Scribely, Caroline worked for a global academic digital publisher, SAGE Publishing, where she led a working group to improve the accessibility of interactive eBooks. Caroline is also the Co-Host of Say My Meme, a podcast that describes the internet's best memes for people who cannot see them.
Accessibility features including live closed captions will be used at the event.
For those in timezones where the timing is inconvenient, please go ahead and register anyway – you will be sent a link to the event recordings afterwards.
There's still time to register. Attendance is free of charge for anyone – there is no requirement to be an IPTC Member to join.
For full schedule details and a link to register, see the event page.