Categories
Archives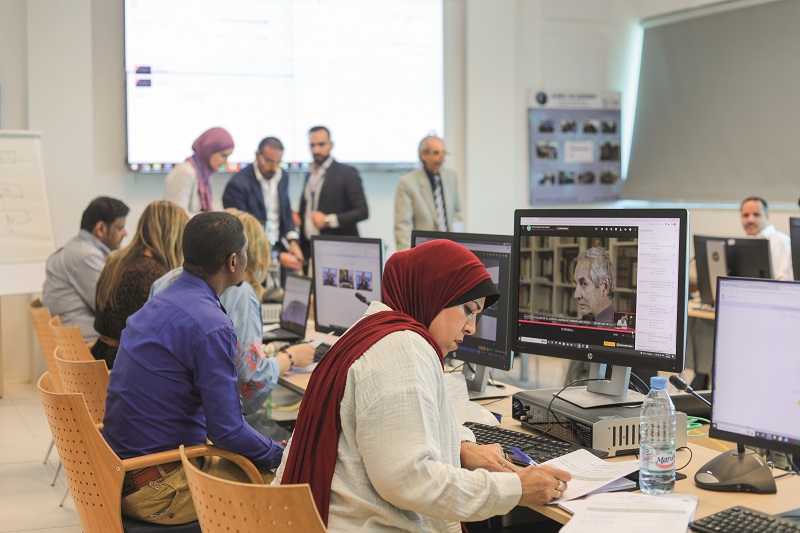 This weekend at the IBC broadcast industry event in Amsterdam, the Arab States Broadcasting Union (ASBU) will launch its news exchange network, ASBU Cloud, with IPTC's NewsML-G2 standard at its core.
Developed for ASBU by IPTC member Broadcast Solutions, a systems integrator in the broadcast industry, ASBU Cloud uses NewsML-G2 to distribute content to partners.
After evaluating several metadata formats, ASBU chose to implement NewsML-G2 as a metadata schema and worked with IPTC to implement the standard. This ensures that ASBU content can be used easily by other international organisations like the European Broadcasting Union (EBU) and Asia-Pacific Broadcasting Union (ABU).
Broadcast Solutions System Architect Jean-Christophe Liechti explained the use of NewsML-G2 in an interview with Broadcast Pro magazine: "This XML-based standard for news exchange was developed and is maintained by the International Press Telecommunications Council (IPTC). It's a successor to the original NewsML format and it provides a comprehensive and flexible framework for distributing any type of media, including text, images, audio and video. This metadata standard is language-agnostic. You can use standard dictionaries or manage your own to structure your data. We reached out to IPTC to ensure that our implementation closely met the standard. ASBU exchanges are now available as a NewsML-G2 feed like partner organisations like the EBU or major news organisations like Reuters, AP or AFP."
The project is also based on Amazon Web Services, the Dalet Flex media asset management system, and uses innovative systems like the AI video metadata extraction engine Newsbridge (IPTC's newest member).
The project will be launched at the IBC event in Amsterdam this Sunday, 17 September at 12.00. The launch will take place at the Broadcast Solutions outdoor booth 0.A01 located across from Hall 13 of the RAI exhibition centre.
Read more about ASBU Cloud at Broadcast Pro Middle East or contact IPTC if you're interested in using NewsML-G2 in your own projects.