Categories
Archives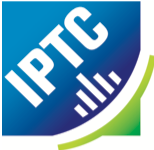 We are very happy to announce that this year's IPTC Photo Metadata Conference will be conducted fully online, and for the first time ever, is free for all to attend.
This year's conference takes place on Tuesday October 13, 2020 from 15:00 – 18:00 UTC time (see times in other timezones below).
We have some very special guests for this year's conference: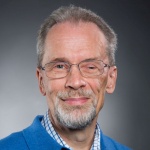 Michael Steidl, Lead of the IPTC Photo Metadata Working Group, will introduce IPTC Photo Metadata, and discuss recent developments, and what we see in the future of photo metadata.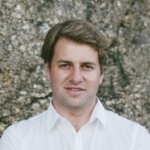 Francois Spies, Product Manager, Google Images will present Google's recent work on the "Licensable Images" project, which adds a "licensable" badge to images in Google search results, and links from the image preview panel in search results pages directly back to a place where users can obtain a licence to re-use the image.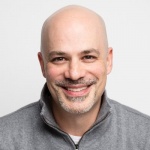 Andy Parsons, Director of Content Authenticity Initiative, Adobe will present the Content Authenticity Initiative, which is "designing components and drafting standards specifications for a simple, extensible and distributed media provenance solution."
How will the Content Authenticity Initiative work? What work has been done so far and what still needs to be done? How can you help?
Please register here via Zoom – it's free!
The IPTC Photo Metadata Conference has been held in conjunction with the CEPIC Congress for many years. The 2020 CEPIC Congress has been postponed to 19 to 21 May 2021, but with so much going on in the world of image metadata, we didn't want to miss out on the opportunity, so we are holding a virtual event this year. We look forward to joining CEPIC again next year, hopefully in Mallorca in May 2021.
IPTC Photo Metadata Conference 2020: times around the world
UTC / GMT: Weds 13 October, 1500 – 1800 UTC
London: Weds 13 October, 1600 – 1900 BST
Paris, Berlin, Amsterdam, Vienna: Weds 13 October, 1700 – 2000 CEST
Helsinki, Dubai, Tallinn: Weds 13 October, 1800 – 2100 EEST
New York, Toronto: Weds 13 October,  1100 – 1400 EDT
Beijing, Shanghai: Weds 13 October, 2300 – Thurs 14 October, 0200
When you register for the webinar on Zoom you will be sent a calendar invitation so you can make sure you attend at the right time!
In association with World News Day, IPTC is presenting a webinar on our efforts to help news organisations address trust, credibility and misinformation via our standards.
Through our work with The Trust Project, Reporters Sans Frontières' Journalism Trust Initiative, Credibility Coalition and others, we have been able to create extensions to IPTC standards to enable news organisations to express various "Trust Indicators".
Learn more about how this works and how it can lead to a more trustworthy news media.
The webinar takes place as part of World News Day on Monday September 28 at 12:00 UTC (13:00 BST, 1400 CEST, 1500 EEST, 0800 US East Coast, 0500 US West Coast) and will be available on demand.
Register for the webinar here via Zoom
UPDATE: The webinar has now ended, but you can view the recording by registering on the link above.
For information on other World News Day events, please see the main site at https://worldnewsday.org/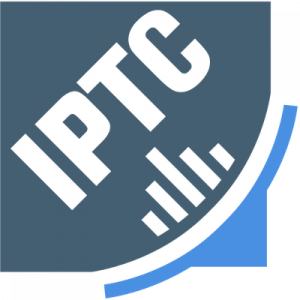 The IPTC is excited to announce a new membership category aimed exclusively at tech startups working in the news and media industry.
The International Press Telecommunications Council is the community of leading members of the news, media and technology industries who share ideas and create technical standards that drive the industry forward.
The IPTC works across a broad range of technical areas in the news and media industry: from multi-media news syndication, to subject taxonomies used to classify news content, embedded image standards, machine-readable rights and semantic web standards.
Until now, IPTC members have mostly been large media companies (such as Bloomberg, Associated Press, Agence France Presse, Deutsche Press Agentur, Reuters News & Media, New York Times, and the BBC), large companies in the photo industry (Getty Images, Shutterstock, Visual China Group) and key technology vendors that serve the media industry (Adobe, Sourcefabric and Fotoware).
But today, more than ever, key innovations in the media industry come from large established companies and small startups working together.
Therefore, the IPTC has created a new membership category: Startup Membership.
With the new membership category, IPTC will become the forum where large and small companies can connect to share ideas, to start projects and to collaborate on creating standards for information exchange.
The IPTC regularly collaborates with all parts of the media industry plus standards organisations such as ISO and W3C and organisations in related industries such as CEPIC and camera manufacturers organisation CIPA. We also work with huge platforms such as Google, Facebook and Twitter. This new membership category will bring startup members into those conversations.
For more details, please get in touch with IPTC Managing Director Brendan Quinn at mdirector@iptc.org. Fees will vary depending on criteria such as the age and funding status of your startup.
We are excited to see the creative projects and new innovations that will emerge from the combination of startups with larger organisations in the IPTC community.
— Robert Schmidt-Nia, Chair of the Board, IPTC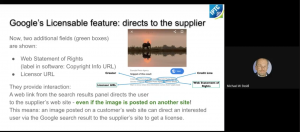 Michael Steidl, Lead of the IPTC Photo Metadata Working Group, spoke on a workshop panel at the Perpignan Photojournalism Conference "Visa Pour L'Image".
The panel session was pre-recorded and released this week.
This joint workshop from Google, IPTC and Alamy covers some product updates from Google Images, including Image Rights Metadata and the new features on Google Images highlighting licensing information for images that we announced earlier this week. The speakers share best practices and experience on these features.
The speakers are:
John Mueller, Google Senior Webmaster Trends Analyst
Michael Steidl, IPTC working group lead
Roxana Stingu, Alamy SEO Head