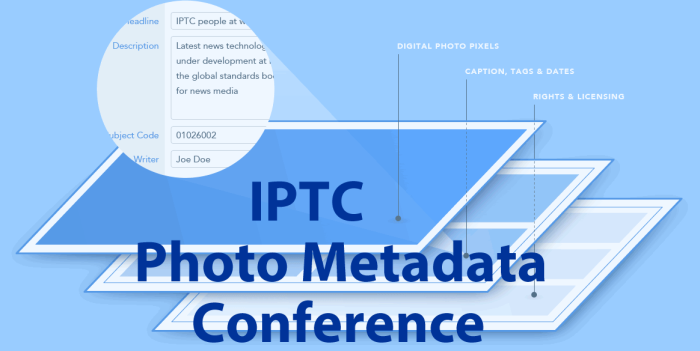 An eye on the future – how will media search develop?
Automated tagging, visual recognition and search methods of the future.
Friday, 16 June 2017
Berlin (Germany)
IPTC Photo Metadata Conference, active since 10 years, looked 10 years into the future to discuss the changes taking place in image search, tagging, and retrieval.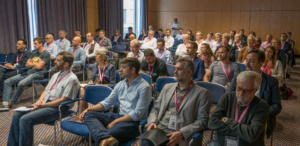 The projected benefits of these new automated technologies include increased productivity, increased hit rate and the ability to search visually by colour, texture and shape as well as by subject content.
But how well do these methods work in practice across the range of imagery in the marketplace, and how can the new technologies be harnessed most effectively?
With the participation of deep learning experts and vendors of automated tagging and search software, the questions of the day was thrashed out where it matters  – at the annual Metadata Conference in conjunction with the CEPIC Congress, among the hundreds of image libraries and agencies whose businesses depend critically on media search.
Download the shown slides as PDF

and/or the video recording 
of a presentation.
Morning Session
Opening
Auto-Tagging and Visual Search

Moderator of this session: Stuart Myles, IPTC Chair and Director of Information Management at AP

New Methods of Image Search – keynote by Prof. Dr. Kai-Uwe Barthel – – (30 min)
Vision of Future Search – Business Perspectives from the Image Industry – Alfonso Gutierrez, President of CEPIC – – (17 min)
The Amazon Rekognition system – Adrian Hornsby, Technology Evangelist of Amazon Web Services – – (20 min)
Artificial Intelligence with a Vision – Michael Vaccarino, Manager, Business Team of Clarifai – – (13 min)
Panel discussion 1 – (24 min)
Create, find and use your content when you need it – Daniel Schafrat, Global Head of Solutions of Bynder – – (20 min)
EyeEm Vision: Powering the image search of tomorrow – Ramzi Rizk, Co-Founder & CTO of EyeEm – (12 min)
The practical evolution of the auto-tagging technology as a service – Georgi Kadrev, Co-founder and CEO of Imagga – – (20 min)
IMAGINE if autotagging becomes real – Karl Csoknyay, Head Software Engineering at Keystone – – (18 min)
Panel discussion 2 – (22 min)
Afternoon Sessions
IPTC Video Metadata Hub: like metadata for photos: the easy step from photo to video metadata – Michael Steidl, Manging Director and Video Metadata Lead of IPTC – – (31 min)
Regaining Control of Our On-line Image: Rob Sewell, CEO of Pixelrights Ltd,  presents how to solve this challenge – – (20 min)
To contact us post your message.
Previous Conferences
The IPTC Photo Metadata Conference is held since ten years now – find out what was presented and discussed at previous meetings.
About the speakers
Prof. Dr. Kai-Uwe Barthel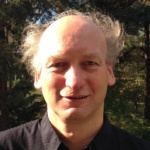 Kai studied electrical engineering at the Technical University of Berlin. At the university's department for image and signal processing he finished his PhD thesis in 1996 about fractal image compression. In 1998 Kai became head of R&D with LuraTech Inc. where hard- and software for image compression were developed. He also participated in the JPEG2000 standardization committee.
In 2001 Kai became a professor for visual computing at HTW Berlin, University of applied sciences, teaching image processing, computer vision, visual information retrieval and machine learning.
In 2009 Kai founded pixolution, a company for visual image search: www.pixolution.de. Pixolution's visual search technologies are used by many stock agencies.
Kai's latest research topics include automatic keywording of images, image search and the development of visual image navigation systems, research demos can be found at www.visual-computing.com
Karl Csoknyay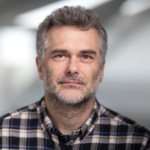 At the KEYSTONE picture agency Karl is responsible for software development. He built the DAM, CRM and Image Portal and created an integrated solution for most of the business processes he is enhancing and improving. He was appointed as IPTC delegate of KEYSTONE in 2007 and is a member of the Photo Metadata Working Group at IPTC to contribute to IPTC Photo Metadata Standard.
Karl started his IT career in 1980 by developing one of the first medical practice management software pieces in Switzerland. In 1993 he achieved a master degree in Software Engineering and in 1996 in Information Management. Switching to the upcoming internet technologies he finished his first web projects in 1997. Then he started working for KEYSTONE as external project lead and software engineer.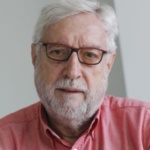 Alfonso Gutierrez founded his company, agefotostock, more than 44 years ago, when he, a former chemist, decided to stop working in the pharmaceutical industry to become a photographer and produce what he wanted to shoot and sell the results afterwards. There was no business intention to become number one of anything, only the desire to enjoy photography. Today, Alfonso Gutierrez is still personally editing close to a million images a year that agefotostock receives from their photographers, and manages a company that distributes a fast growing 55 million images from over 400 collections and thousands of photographers. His company is helping more than 80 different companies around the world to work in an aggregation platform called THP (Technological Hosting Platform).
Adrian Hornsby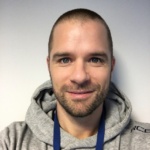 Adrian Hornsby is a Technology Evangelist at Amazon Web Service in the Nordics. He joined AWS as a Solutions Architect to help customers in the Nordics adopt AWS and move their IT infrastructure to the Cloud. As a Technology Evangelist, Adrian works with customers of all sizes, from start-ups to large enterprises, to help them adopt the AWS cloud. He is passionate about helping customers address their business needs by crafting highly scalable, flexible and resilient cloud architectures. Adrian has over 15 years of experience in the IT industry, having worked as software and system architect, backend and web developer and part of devops teams where his focus has been on cloud infrastructure and site reliability, writing application software, deploying servers and managing large scale architectures.
Georgi Kadrev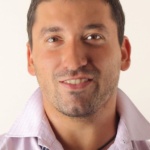 Georgi is a co-founder and a CEO of Imagga Technologies, a pioneer in the image-understanding-AI-as-a-service space. Georgi has been actively involved into image recognition, AI and entrepreneurship in the last 16 years and has won numerous individual and company awards for achievements in technology, innovation and entrepreneurship.
Uri Lavi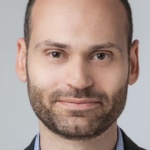 When great people work together to build the best business solutions, you can often find Uri in the background. He's always been fascinated by the team's energy and enthusiasm that has led to PicScout's best products.
Uri has managed a variety of teams in several companies, from Israeli start-ups to multinational organizations, specializing in data fusion, computer vision and artificial intelligence. Yet Uri is most proud of delivering the best possible solutions to PicScout's customers, and looking forward to more innovation from the PicScout team. He holds a B.Sc. in software engineering from the Technion, the Israeli Institute of Technology.
Stuart Myles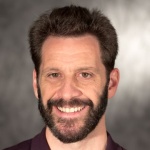 Stuart Myles is the Director of Information Management at The Associated Press. He directs metadata strategy throughout AP's global news operations, oversees the AP's bespoke taxonomy and categorization, and the use of XML and JSON to structure the news which AP creates and distributes. Recent projects include designing AP's news and elections APIs and architecting AP's Digital News Archive for over 300 million items dating back to 1985. He is Chairman of the Board of the IPTC, where he has co-authored standards for the news industry, including rNews for publishing metadata in HTML and RightsML for news permissions and restrictions.
Ramzi Rizk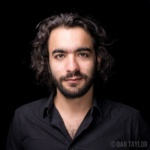 Ramzi Rizk is co-founder and CTO of EyeEm, a photography company building computer vision technology to understand images. At EyeEm, Ramzi leads a team developing EyeEm Vision, the company's image recognition technology that keywords, captions and ranks photos based on aesthetics. Before founding EyeEm, Ramzi spent years researching privacy in Social Media, and leading engineering teams focused on mobile and web. Ramzi is a passionate software architect, photographer and pianist. He loves product, scalable architecture, and the magical space where product, engineering and business meet.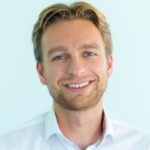 Daniel Schafrat is Global head of Solution at Bynder. He has been with Bynder since the beginning in 2012 and helped Bynder grow into the global DAM supplier that it is today. In his current role he leads a team that supports the world's biggest brands in their digital transformation, leveraging the latest technology and with a strong focus on end-user adoption. 
In working with clients from start to finish he has seen the daily impact that technology can make in people's lives, and strives to support brands in their journey for better consistency across all channels and regions.
Rob Sewell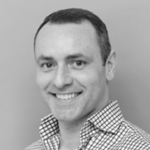 Rob Sewell became CEO of Pixelrights in January 2016. He brings several years commercial experience in both B2C and B2B business to the company that has developed SmartFrame, a patent-pending interactive, secure and trackable online image technology. Originally developed by Pixelrights Ltd to provide photographers with an image format that could be confidently shared and displayed at high resolution without fear of loss to casual theft, whilst also ensuring the photographer's credit remains wherever the image goes, the technology has evolved to offer new and innovative solutions to copyright holders looking to:
•       Protect their content
•       Raise copyright awareness
•       Engage with their audience
•       Create a better viewer experience
•       Drive new traffic to websites
•       Capture valuable marketing data
Pixelrights has offices in London and Krakow.
Michael Steidl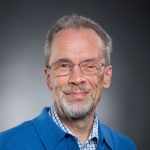 Managing Director of IPTC and Lead of the Photo Metadata workstream. IPTC develops and promotes efficient technical standards to improve the management and exchange of information between content providers, intermediaries and consumers. Michael has 25 years of experience with information technology for news;  first as a consultant to news agencies and then joining IPTC in 2003. He also worked as a journalist and managing director for news agencies, this makes him experienced in the major facets of the news business.
Michael Vaccarino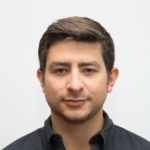 Michael joins us from Clarifai, a New York City based startup, which uses artificial intelligence to analyze and understand images and video. He currently leads the business team at Clarifai where he is responsible for strategic sales of the Clarifai platform. After finding success in the digital media industry, Michael has combined his passion for compelling storytelling and visual content with Artificial Intelligence and continues to explore cutting-edge applications of the technology.