Create News panel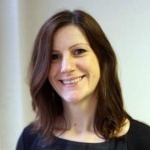 Alison Gow, Editor, Digital Innovation, Trinity Mirror Regionals (UK)
Alison Gow is a journalist and blogger who has worked in the UK regional press for more than 20 years. A former editor of Wales on Sunday and the Daily Post, she is now Editor, Digital Innovation, with Trinity Mirror Regionals and is especially focused on developing online journalism and innovative ways to tell stories.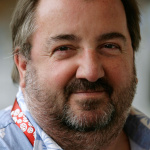 Simon Haydon, International Sports Editor, The Associated Press
Simon Haydon has been a news agency journalist off and on since 1982, has been with Associated Press since 2005 and International Sports Editor since 2008, responsible for a team of writers and editors around the world who cover the most important sports stories and also responsible for meeting the demands of a fast-changing sports media landscape.  Organising major events like the World Cup and European Championships is a key part of his job for AP and its thousands of subscribers. Haydon has worked around the world as a foreign correspondent and now lives in England, where he is also a football referee.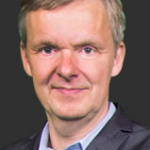 Poul Madsen, Executive Chief Editor, Ekstra Bladet
 
Head of Ekstra Bladet, Denmark's largest tabloid media, since April 2007. The recent years his main focus has been to transform Ekstra Bladet's newsroom into one of the world's most modern newsroom.  Besides this, he has created a very successful digital platform for paid content, called EKSTRA.  
53 years old and educated at the Danish School of Journalism in 1988. Began and developed his career in television where he took part in the building of TV2 in May 1988.  
Headhunted by JP/Politiken A/S in May 2001 for the job as journalistic chief editor at Ekstra Bladet with special responsibility for the development of the investigative journalism. Five years later he was asked to build a new free paper within the same group – called 24 Hours. In April 2007 Poul was headhunted once more for the post as executive chief editor at Ekstra Bladet.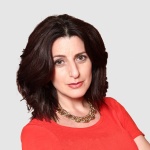 Rachel Shabi, multimedia free-lance journalist and author (UK)
Rachel Shabi is an award-winning journalist and author who has been published in a variety of international publications, including the Guardian, Independent, Al Jazeera English, the Sunday Times, Foreign Policy, the New Statesman and others.
She is a regular commentator on TV and radio news networks including the BBC, Sky news and Al Jazeera and focuses on the Middle East, having reported widely from the region. She spent five years reporting from Israel and the Palestinian territories, mostly for the Guardian newspapers, and authored the award-winning book, Not the Enemy – Israel's Jews from Arab Lands.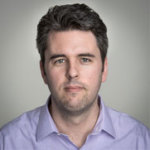 Andreas Gebhard, Director, Editorial Strategy and Product Management, Getty Images Inc (USA)
Andreas currently works for Getty Images, where he leads their Curation, Programming and Consumer Products across the Editorial and Creative content divisions. Originally from Berlin, he is now based in New York City. Andreas represents Getty Images as member of the Board of the IPTC, and he has more than 20 years of experience with journalism, media, content, metadata, and as a former active news photographer himself. 
Market & Sell News panel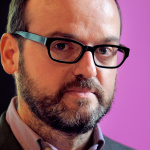 Jerome Doncieux, Co-CEO, Relaxnews
In charge of business, marketing and corporate development, he leads the internationalization of the agency.
He has extensive marketing and business development experience.
Before founding Relaxnews with his Brother in 2000, Jérôme spent 12 years on the advertising business within Havas on top management position in France.
Jérôme Doncieux holds a degree from ISG, a French business school, and followed postgraduate studies for economic development.
He is a regular speaker on international events (Wan Ifra and Hub Forum for instance) and top management (INSEAD, HEC) schools.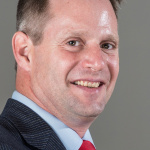 Adrian Michaels, Director, FirstWord Media
Adrian Michaels is an international newspaper journalist who founded the content marketing agency FirstWord Media in 2014. He had a 15-year stint at the Financial Times including nine years as a foreign correspondent in New York and Milan. While in New York he won "Business and Finance Reporter of the Year" in the British Press Awards for 2002 for his work on the downfall of accountancy firm Arthur Andersen and its role in the Enron scandal. After the FT, he became Group Foreign Editor at the Telegraph Media Group and later Editorial Director, Commercial. This last role on the advertising side sought to capitalise on growing advertiser demand to reach audiences via detailed content and expert journalism
Robin Pembrooke, General Manager News Products, Digital News BBC
Robin Pembrooke leads the teams of Product Managers, Designers and Developers that support BBC News, Weather and Travel services at a Local, National and Global level. These services reach a global audience of 170 million users a month.
Prior to the BBC, Robin has run the online operations of both ITV and Global Radio, leading  the innovative redesign of ITV News, and launching the UK's first Radio apps on iPhone.   Before working in broadcast online environments he ran the European Product Operations group at Yahoo! leading the teams who designed and developed Yahoo! News, Yahoo! Eurosports and Yahoo! Answers.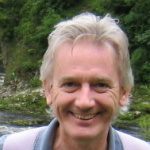 John Evans, Managing Director, Transtel Communications Ltd (UK)
With over 30 years of experience in the IT industry and MD of Transtel for the last 10 years,  John has sat on various IPTC working parties and committees , contributing to the NewsML-G2 standard.
Produce & Present News panel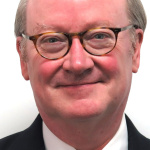 Bill Kasdorf, Vice President and Principal Consultant, Apex Content Solutions
Bill Kasdorf, General Editor of The Columbia Guide to Digital Publishing, is Vice President and Principal Consultant of Apex Content Solutions. Past President of the Society for Scholarly Publishing (SSP), Bill is a recipient of SSP's Distinguished Service Award, the IDEAlliance/DEER Luminaire Award, and the Book Industry Study Group's 2014 Industry Champion Award.
Bill serves on the Board of Directors of the International Digital Publishing Forum and its EPUB 3 Working Group. He Chairs the BISG Content Structure Committee and is an active member of the W3C Digital Publishing Interest Group, the International Press Telecommunications Council, the EDUPUB Alliance, and the IDEAlliance Tech Council.
In his consulting practice, Bill serves such clients as Pearson, Harvard, Taylor & Francis, Cambridge, the World Bank, OCLC, and the European Union.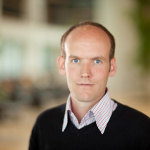 Kim Svendsen, Director, Stibo Accelerator (Denmark)
Kim Svendsen has been on the technology and supplier side of the news industry the past 10+ years. He is Vice President for CCI and Director of the Stibo Accelerator, an initiative launched in 2014 to support talented young students, research projects and startup companies working on promising innovations for the media industry. The Stibo Accelerator program has graduated an array of radical innovation research projects in the past 18 months, among them research into how wearable technologies such as smart watches will impact the way we will consume news in the near future. 
Joint Session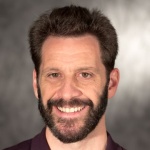 Stuart Myles, Director of Information Management at The Associated Press and Chairman of the Board of the IPTC
Stuart Myles is the Director of Information Management at The Associated Press. He directs metadata strategy throughout AP's global news operations. He oversees the AP's bespoke taxonomy and categorization rules and the use of XML and JSON to represent the news that AP creates and distributes. Recent projects include designing AP's news and elections APIs and architecting AP's 200 million item Digital News Archive.
He is Chairman of the Board of the IPTC, where he has co-authored standards for the news industry, including rNews for embedding publishing metadata into HTML and RightsML for representing permissions and restrictions for news content.
About IPTC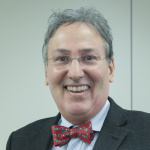 Stéphane Guérillot, CEO of AFP BLUE, Director Technical International Affairs AFP (France)
Stéphane Guérillot is CEO of AFP BLUE, an AFP subsidiary, since March 2015 providing the mother company – and third parties – with financial means, value added services and innovative technical solutions.
He was IPTC Chairman from 2005 to 2011 and he represents AFP since 1995. At present, he is a Board member and the Honorary Treasurer as well as the Standards Committee Chair.
Stéphane graduated from Telecom Bretagne, joined AFP in 1982 as a design engineer. He quickly created the R&D department with one major topic: real time image processing. He owns several patents in this domain and helped AFP to become the leader in digital image transmission for the press. Involved with the ISO JPEG standardisation work and with development of the IPTC IIM, he brought the news photo business into the digital world and the distribution of the agency news feeds by satellite. Appointed as Director for Technical International Affairs in 2002, he was in charge of the technical operations of AFP subsidiaries in the world.